Bodyguard jobs in Paris
Suitable bodyguard jobs in Paris are not hard to find provided you are prepared to undergo and complete the best bodyguard training programs available. Such training programs are available from various places but it is worth checking out IFS2I Consulting, 30, Montee de Tireluc, 38300 DOMARIN – France. To obtain training from them, you must be of proper legal age, have medical certificate, and have aptitude for combat sports and you also must not have been convicted in the past. In addition, it is also necessary for you to have a valid driver's license. IFS21 Consulting offers three levels of training including level 1 which lasts for 3 weeks; level 2 which lasts for 5 weeks and level 3 which is a long term course.
Bodyguard Training
The objective of level 1 training is to help you perfect all the skills required to:
Protect personalities
Learn fighting techniques
Security driving/escorting
Shoot
Level 2 training provides training for the following skills:
Protecting personalities
Wrestling techniques
Preventing/protecting nautical institutions
Control/security escorting
Shooting
Level 3 training involves the following:
Protecting personalities
Infighting techniques
Preparing for personal protection missions
Security driving/escorts
Shooting
Hunt for jobs - Persepolis Securite
Persepolis Securite is a Paris based security agency that has a big sized bodyguard department which needs bodyguards for Paris to, among other things, protect and welcome prestigious clients that come to the city from different parts of the world. The job also involves accompanying clients when they wish to travel overseas on luxury and protected vehicles.
Types of job - Executive Protection
If you are trained to protect top executives in multinationals and VIP clients, you will certainly find it easy to land the best bodyguard jobs in Paris. Protecting tourists and becoming a travel aide can and will also open up a number of bodyguard job opportunities in Paris.

As a bodyguard in Paris, you may be asked to work with different clients including engineers, humanitarian and other workers that have to travel abroad on aid as well as reconstruction projects. To work as a bodyguard, it is necessary to be multilingual and you also need to be highly trained and have official authorization to carry weapons. You must also be willing to work with politicians, famous personalities, artists as well as with company managers.
Desirable Skills
To find suitable bodyguard jobs in Paris, you must possess desirable skills as well as personality traits. These skills and traits include:
Ability to avoid/deflect confrontation
Advance work – being informed about locations that the client will visit
Detail oriented
Blending in well with others
Discretion
Professional Resume
A professional resume is also an essential tool that can make it easier for you to land the best bodyguard jobs in Paris. You must create a resume that highlights your ability to plan, organize and it must also help you sell yourself and your skills in a most effective manner. Employers learn about you through your resume which is their first contact with you. A well formatted and impressive resume will create a positive impression in their minds about you and in this way help you land bodyguard jobs in Paris.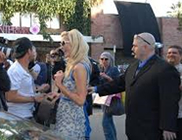 Sponsored Links:
Bodyguard Jobs: