Bodyguard jobs in Saudi Arabia
The body guard job marked in Middle East and Saudi Arabia is booming with endless opportunities. Usually, expats and high profile professionals require the services of a renowned bodyguard. Both the sexes are in demand depending upon the client profile and field requirements. Usually, the bodyguards who are able to converse in English and Arabic stand to gain a better chance than the monolingual speakers. Also, it is considered as an advantage by clients if they are aware of the local cultural and religious preferences. They can better accommodate to the customer needs if they are aware of the political and social set up within a country's framework. The young ex-army officers, trained martial art experts and body builders with overall clean profiles stand better chances of earning in the demanding space. The experienced bodyguards with proven local or international track record hold better chances of making handsome money in Saudi Arabia.
What are The Key Skills Required?
In order to become a top-notch bodyguard with constant hard work the following training skills are a must:
Height - Generally, bodyguard professionals should be in and around 6 feet tall. However, even if the bodyguard professional is not, 6 footer he or she should know how to protect their clients from blocking or defending, when required.
Sharp Interpersonal Skills – The individual needs to be a socialite and should have the capacity to calm down people or talk to them in best interest of their job requirements.
Intelligent Observation & Intuitiveness –The professional must be a proactive go getter. He or she must observe the surroundings and the type of crowd-in that day. They should be ready for an attack or defense as required without any concerns.
Martial Arts & Special Training – The professionals with martial art experience are preferred by the clients as they are stereotyped to be more suited for such jobs.
Tech Savvy – The growing focus on technology has not left a stone unturned in this segment too. Professionals need to be tech savvy in case they are stationed at high risk zones or if they work with a high profile personality. Attacks and possibility of fatal attack attempts can emerge from anywhere. It is imperative to leverage from the power of technology along with the muscular power in this profession.
Benefits & Compensation
The experienced bodyguards can get earn somewhere in the region of $70,000 to $80,000 per year. However, experienced professionals with special trained skills may earn a six figure salary too. Per day rates may vary from $300 to $800, depending upon the types of services being leveraged by the respective clients. Usually the rates are determined by the following key parameters:
The Clients' Profile – Celebrity, Sports Person, Dignitary etc.
The overall economic setup
Past Experience, Training & Degree of defense skill acquired
The Type of engagement – High Risk, Medium Risk or Low Risk
Work Timings
The amount of Travel Required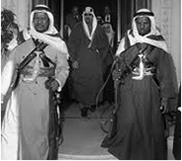 Sponsored Links:
Bodyguard Jobs: