Bodyguard Jobs On Cruise Ships
Anyone considering bodyguard jobs on cruise ships would be well advised to look into every aspect of the work before committing themselves. What skills are essential and what are the dangers? What kind of client needs bodyguard services and what will they pay to get them? Here are the answers to these questions and more.
Clients
The range of clients using bodyguards on cruise ships is vast, and it is certainly not limited to the obvious VIPs like movie and television stars, celebrities, entertainers and agents. Of course musicians and musical artistes also feature, along with politicians, diplomats, royalty, dignitaries and public figures. Demand also comes from prominent athletes, high net-worth individuals, CEOs and high-ranking corporate executives. In fact, almost anyone who has significant wealth, wields corporate or political power, or is subject to public recognition and scrutiny will most likely benefit from bodyguard services.
Skills
Unsurprisingly, bodyguard jobs on cruise ships demand a range of specialist skills. To succeed, applicants must not only offer the right mix of qualifications and experience but also be able to demonstrate appropriate personal qualities.

Bodyguard jobs commonly call for firearms (small arms) training and proficiency, applicable to both exposed and concealed modes. Lack of appropriate gun permits is not necessarily a bar. Some employers offer training and of course some bodyguard jobs are unarmed. In any case, medic/resuscitation qualifications are a definite bonus, as are diving/rescue skills.

Naturally, bodyguard jobs on cruise ships require the freedom to travel anywhere, worldwide, at any time.
Excellent English is essential. Fluency in other languages and translation skills are highly desirable.
For applicants new to cruise ship security operations, previous experience in police or other relevant personal security jobs is sought after.

The job requires a non-obtrusive, calm personality and the ability to make decisions and work unsupervised. Age is not necessarily problematic. Bodyguards need not be young and indeed more mature operators are valued for their experience and calm disposition. Excellent physical condition is mandatory. As in most security jobs, bodyguard jobs on cruise ships are best suited to people with substantial physiques, not to mention proficiency in hand-to-hand combat skills. Defensive driving skills may be called upon for transport to and from the cruise ship.
Duties
Bodyguard jobs on cruise ships involve all the personal security duties you would expect, including escort and personal protection, firearms duties, area sweeps, personal errands and making and checking travel arrangements. The bodyguard will normally accompany the client to business or social events, making bookings as required and establishing the security of each venue. The duties commonly extend to shore visits, excursions and travel to and from the cruise ship.
Risks and Rewards
All personal protection activities carry significant risk and bodyguard jobs on cruise ships are no exception. The bodyguard should remain vigilant at all times – being at sea is no guarantee of safety and expert security assessment remains essential. The use of defences such as body armor protection for both bodyguard and client should be given due consideration.

Providing personal protection on board cruise ships can be very rewarding. Fees currently advertised are in the region of $3000 a month, and of course the travel opportunities are virtually unlimited!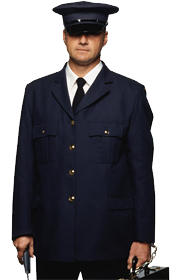 Sponsored Links:
Bodyguard Jobs: